Tonsen offers turnkey solutions consisting of malt milling, brewhouse, beer fermentation, Cooling, control, CIP cleaning, beer filtration, water treatment, beer Filling(bottling/keg filling/canning) systems.
2000L Beer Brewing Equipment is designed for brewing craft beer with commercial purposes for Craft brewery, microbrewery, brewpub, taproom and restaurant.Brewer friendly design, the brewers will find it easy to brew an outstanding full-types beer like Ale, Lager, Stout, IPA, etc. by using our brewery equipment under guidance.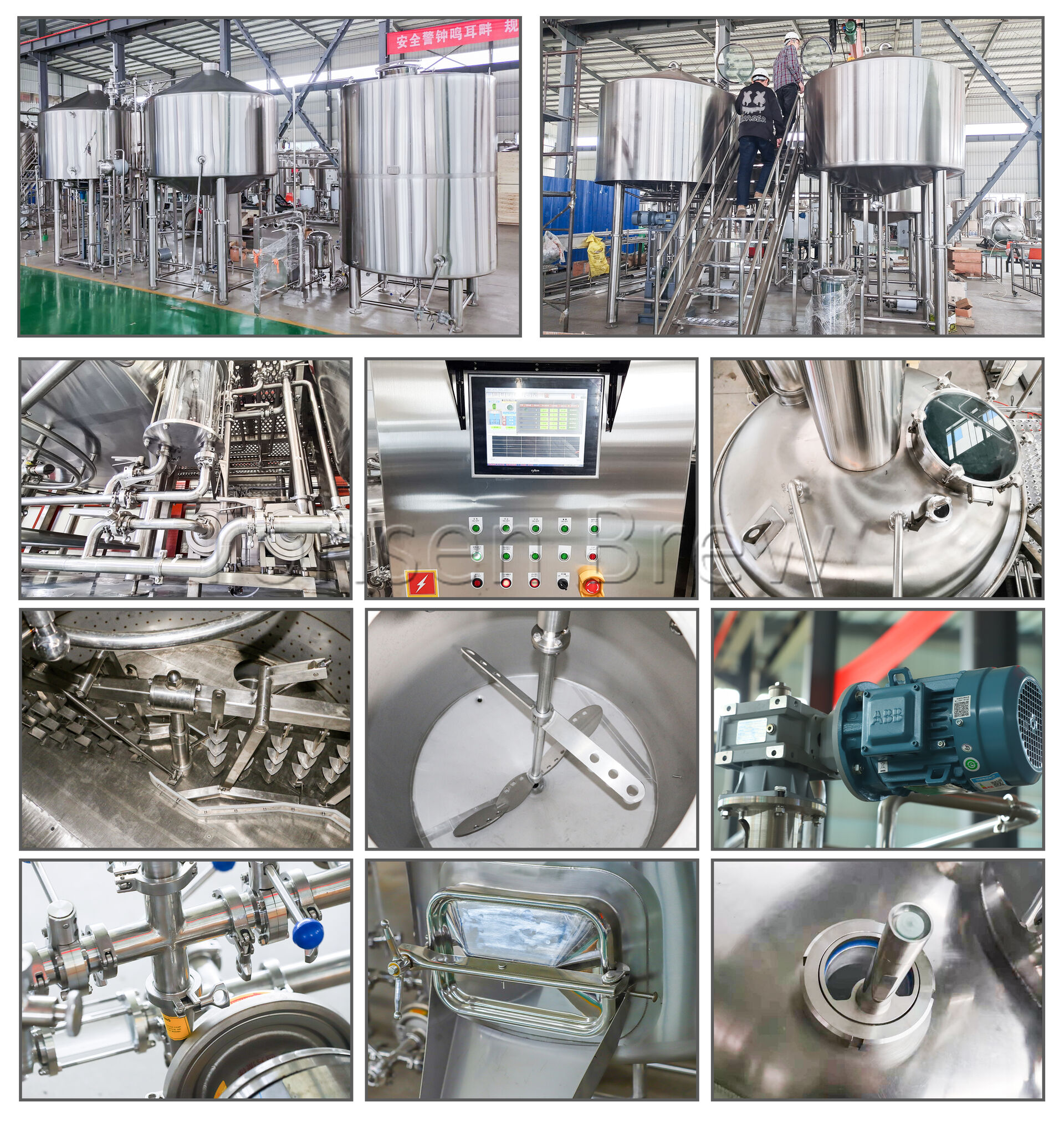 Components:
1.2-Vessels Brewhouse System:

1*2000L Mash/Lauter Tun
1*2000L Kettle/Whirlpool Tun
1*4000L Hot Liquor Tank

2.Double Jacketed Fermentation System:
6*4000L Conical Beer Fermenters
1*4000L Bright Beer Tank

3.Glycol Cooling System:
1*5000L Glycol Water Tank
2*10HP Chillers

4.Control System:
Brewhouse Instrumental Control Panel
Fermentation Instrumental Control Panel

5.CIP Cleaning System:
300L Two-Tank Portable CIP Cart

6.Filling system:
Bottling/keg filling/canning line.